Actions speak louder than words, please scroll down to see what our customers have to say about our products & Services
Sandy M Hannah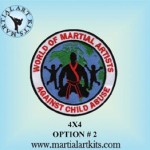 I'm very very very satisfied with your work and will be doing future business with you! I received them in a timely manner and already have them sent out before the deadline! Thank you so much
Ron Catronio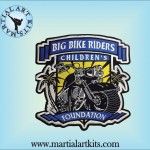 Just received our order of chest and back patches for Big Bike Riders Children's Foundation and we are very please. Fair pricing and lightning speed processing. Great Job by Martial Art Kits.
Dr Paul W Dyer ( Dakota Dragon)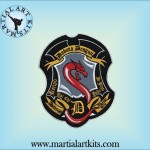 What a wonderful company to work with. A good people who pay attention to detail and listen to the customer. I am so thankful for them being part of my team. I look forward to a long relationship.
Leon Major Hanshi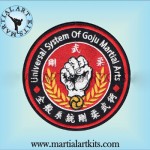 The quality and service is second to none. I was amazed at how fast my order came through and as i said, quality is superb.
Marci Faustini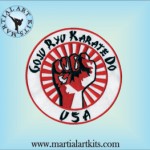 To Who It May Concern or to whom is looking for a Patch Company I Highly suggest Martial art kits to make your patches / Insingnas. They were Very Helpful and FAST' from the Making of them to shipping and receiving time was around 10 days!
High Quality Work on the embroidery A work of Art' I must add the VERY GOOD Price as well' The 5 inch patch I received is of HIGH Quality Soft and Supple with Brilliant colors'
Thank You Martial Arts Kit's
Sensei
Marci Faustini